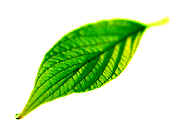 CareTrust™ is a division of Child & Elder Care Insights, Inc., the leading provider
of work life services in the nation. Work/life services include child care, elder care, legal and financial referral services to consumers and employees of corporations nationwide.

CareTrust™ is a national accreditation organization that focuses on credentialing it's members, quality child and elder care providers nationwide, by documenting provider information and licensure and supporting member growth. To accomplish this, our focus is:
to provide member credentialing1 and license verification2. Eligible members receive a CareTrust™ seal annually to display on their websites. The members web seal links to their member credentials on the CareTrust website.



to help members market and promote their services regionally and nationally by directing consumers to CareTrust™ providers in their area.
CareTrust™ offers the only provider web seal program of it's kind in the United States. It is unique in its benefit to both members/providers and consumers.
CareTrust™ is committed to promoting and distinguishing it's members nationwide. A CareTrust™ membership demonstrates a provider's commitment to quality and is a recognizable symbol of consumer confidence and trust.
Consumers need confidence.
Confidence in the care they select.
Information they can trust.
CareTrust™

[1] Credentialing - A systematic approach to assessing a provider's qualifications and record on issues relating to professional competence and conduct. For CareTrust™ members, this includes a review of experience, licensure, certification and/or registration to practice in their specific field.